According to recent research by the Social Market Foundation, the UK has been dubbed the 'European capital of card fraud' due to the extremely high instances of card fraud being reported compared to neighbouring countries.
Not only are instances of fraud much higher in the UK than anywhere else in the whole of Europe, but the cost of fraud per reported case is also considerably higher, with the cost coming in at almost £3,000 per 1000 people more than the next country on the list ranking in second place.
The research, which was conducted by Social Market Foundation in conjunction with the European Central Bank, shows that fraud in the UK has now reached a high of 134 cases of fraud per 1000 people.
This equates to a whopping 13% of the UK population having been scammed out of their hard-earned money, and the number is scarily only rising. Whilst the numbers used to collate the study were collected in 2019, it's estimated that the figures for 2020, 2021, and 2022 respectively are higher, with 2022 much more so. In this year alone, reported instances of fraud have more than doubled when compared to the same period in 2021.
It's reported that users are particularly susceptible to card fraud when making online purchases, and when responding to authorised push payment (APP) scams, which are reportedly also on the rise at a rapid rate, as well as becoming increasingly sophisticated.
The study used data on cards, transactions per card, each country's inhabitants, and the number of card transactions per inhabitant, all taken from the ECB Statistical Data Warehouse, and the instances of fraud per transaction were collected per country from all European card processors. Cybersecurity is more important than ever.
The Highest Rate In Europe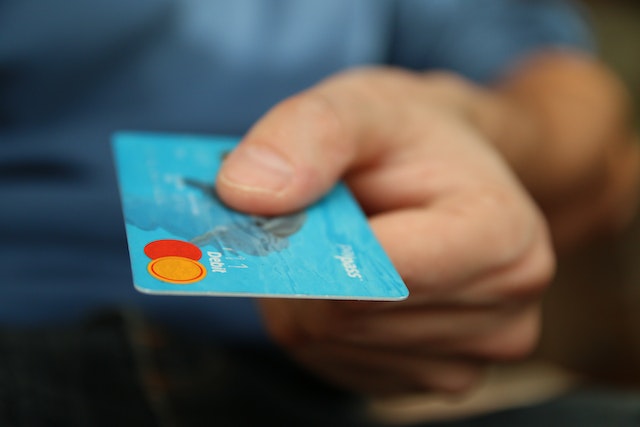 The rate of fraud cases per 1000 people in the UK is by far the highest rate in Europe, with France coming in a comparatively distant second at 115 instances of card fraud per 1000 people, and Spain's 3rd place position is still a vast improvement on both the UK and France with just 37 instances of card fraud per 1000 people – almost a full 100 instances behind the UK's figure.
The cost of each instance of card fraud in the UK is also much higher than our European counterparts, meaning UK citizens not only have more chance of falling victim to scams but also have a greater chance of losing considerably larger sums of money. UK card fraud is currently standing at a cost of £8,833.20 per 1000 cases reported – almost £3,000 behind France's £6,069, and an astronomical £6,455.75 behind Spain's average cost of £2,377.45.
Common Types of Card Fraud
There are many different types of investment fraud out there that you need to look out for. Whilst there are many scams that people are becoming more aware of and know what to look out for, far more complex scams continue to arise.
One of these is people pretending to be your child and contacting people saying they have a new number and making some small talk. Once the parent starts to feel comfortable, they then ask them to send a chunk of money to help pay for something they need urgently. This is one of the newest scams that you need to look out for.
How The Police Are Intervening
The City of London Police, the UK's leading force for fraud investigation and prosecutions, have confirmed that cheque and card fraud was the most frequently reported type of fraud in 2020-2021, and was linked to an increase in online transactions due to the covid lockdowns, although the upward trend has been ongoing since everything opened back up post-pandemic. In 2021-2022, bank and card frauds accounted for 51% of all recorded fraud instances reported by the UK public.
With the huge discrepancies in figures, taken in conjunction with continuously increasing instances of fraud being reported by UK consumers, financial experts are now calling on the UK government and banks to do more to protect their citizens and customers from falling victim to both card fraud and other common scams.
What To Do If You Think You've Been Frauded
If you think you have fallen victim to fraud, the first thing to do is to contact your bank and the police. The next steps you take will depend on the amount you have been scammed out of, but it may well be worth also contacting a registered specialist who could assist you with recovering your money. Due to the increase in instances of fraud, there are also an increasing number of specialist investment fraud lawyers who may be able to help trace where your money has gone, and potentially even recover some of the funds that have been lost to scammers.