Bringing clients to your dental practice is certainly a challenge, especially in areas saturated with dentists, so we are here to show you how to set yourself apart from others to allow your business to thrive.
This may require some investment, but investing in your marketing, particularly digital marketing, is more important than ever.
1. Local Awareness Social Campaigns
One of the first things you should be doing to effectively market your dental practice, especially if you are a new practice, is to run local awareness campaigns on social media channels, specifically Facebook and Instagram.
You can create adverts to run on Facebook and Instagram all on one platform, targeting a specific radius and demographic, such as men and women aged between 25 and 65 who live within 15 miles of your dental practice.
You can also make your audience even more specific by targeting specific interests. For example, if you are a private dentist with a focus on luxury patients, you can target users with "Luxury Interests" or a "Luxury Lifestyle".
The world is your oyster when it comes to local awareness, but the most important thing to remember is to set a radius so that you know you are targeting people who are qualified to maximise your budget.
2. Focus on Local SEO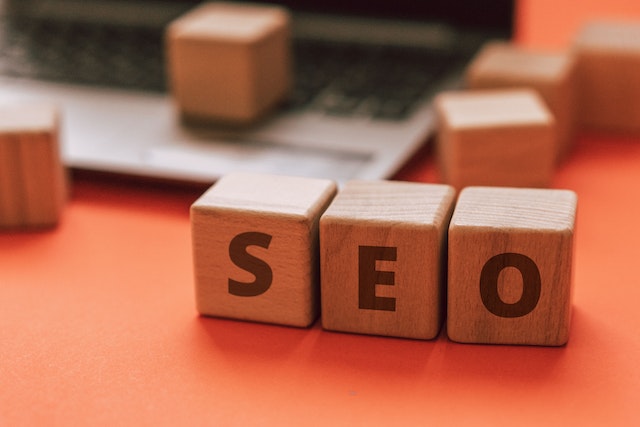 Our next tip is to focus on local SEO. If you only have one or two practices in the Birmingham area, targeting national keywords like "Invisalign" or "Teeth Whitening" will be useless, as even if traffic comes to the website, they are unlikely to turn into patients unless they live nearby.
So, much better use of your time is to focus on including local keywords throughout your content, such as "Invisalign Leamington Spa". There are a few benefits to this, the first being that the people who will be landing on your website are highly qualified to make an enquiry, as they are local and are interested in a specific service that you offer.
Not only this, but as fewer people will be trying to rank for local keywords than national ones, you will find it far less competitive, so you should move up the rankings quicker. Additionally, people searching for generic terms like "Teeth Whitening" might just be wanting more information about it, but when someone is also searching for the location, there is the intent there to enquire as they are looking for that service in a particular place.
Overall, local SEO will be a much more effective strategy for your dental practice.
3. Create A Google My Business Page
Another thing that you should have in place to market your dental practice effectively is a Google My Business page. You can set up a Google My Business for free and when someone searches for your business, it will pop up, with links to your website, opening times, etc. However, there is also another major benefit of having a Google My Business as a local business, which is the MAP pack.
You'll find that when you search for something that may require you to visit somewhere in person, like when you search "dentists" or "orthodontists", the first result to appear is a map with a list of local practices below. This doesn't just appear by chance, as this is linked directly to your Google My Business account.
In your account, you can select which services you offer, and they obviously have a record of your address. So, select all of the services you offer, such as "dentistry", "private dentist", "Invisalign", "Veneers" and "Teeth Whitening" for example, and there are also more ways to optimise your Google My Business page. Then, when someone searches for one of those services, Google will automatically identify their location and provide results locally to that user. If you have optimised your page well, your chances of appearing in the top three results are much higher.
Make sure you update your Google My Business regularly, by adding posts, keeping your opening times up to date, and adding new photos, for example. You should also encourage your patients to leave a review, as this is a major indicator of trust for Google, and this will also help you to improve your ranking positions and MAP pack positions.
You can then also build business directories that further support your Google My Business page. Search for online business directories in your local area, simply by searching something like "business directories Chester". You can also build national ones too, but local ones would be the priority for now.
Again, Google will then see the directories that have been built and when all the details line up exactly with your Google My Business, they will see this as a sign of trust. The most important thing to note here is that you must make sure all the details are identical to those on your website and Google My Business, as if there are even any slight differences in any details, it can confuse Google, and this can impact your progression in terms of rankings and the MAP pack.