Industrial equipment does not come cheap. If you have a business that relies on heavy equipment, you may be balking at such an expense.
Consequently, you also want to protect such a big investment. But the fact is that acquiring industrial equipment does not have to send your business into the red.
Here are some important tips shared by the Business Mens Edition Blog to help you find what you need.
1. Used often doesn't mean abused
By default, most business owners lean towards new when buying equipment. After all, brand-new equipment comes with the latest technology and a warranty. Not only that, but it's also almost guaranteed that it will be trouble-free. The downside is that it will likely make a massive dent in your capital or income, which other aspects of your business might have a need for.
If you're looking to save on your investment or even just want a good buy for your business, GoCodes suggests not dismissing used equipment just yet. It's not rare for heavy equipment to last for years, even decades. Moreover, models manufactured today look and function almost like ones that have been running since the 80s. You can easily find used equipment at roughly a third of the cost of a brand-new model.
Repairing or refurbishing heavy equipment is not uncommon, as well. Used parts and accessories for most models are not hard to come by. However, if OEM parts are no longer available, retrofitting can also be done. If you buy used equipment, you can even update it by adding the latest technology. For instance, you can choose to add a touch screen or replace relays with PLCs.
2. Renting and your business structure can translate into huge savings
Depending on your business needs, it can also be worth looking into industrial equipment rental. There are actually many reasons why this can be beneficial. First of all, you can avoid tying up your capital to equipment, which can greatly improve your balance sheet. Second, you can save on storage costs and transport costs (if you operate out of several locations), as well as only for it when you need it. You also have access to the latest technology without a big price tag.
As Plant & Equipment points out, know that you need a logistics plan when you choose to rent heavy equipment. With this strategy, you are able to avoid investing in equipment that might only end up being idle during non-peak periods. Instead, you can identify your business' peak periods and rent the equipment then, and return it when demand goes down.
Another area of savings is in how you legally structure your business. Forming a limited liability company (LLC) is a popular option for a number of cost-saving reasons, including the separation and liability of personal and business assets, as well as tax advantages. You can also save by using an online formation service to register your operation as an LLC, as you avoid having to pay an attorney to complete and submit all the paperwork. Be sure to check out Zenbusiness reviewsto get more info on formation services, as they're not all created equal. Specifically, costs can vary, as does the amount of ongoing support they offer.
3. Maintenance is king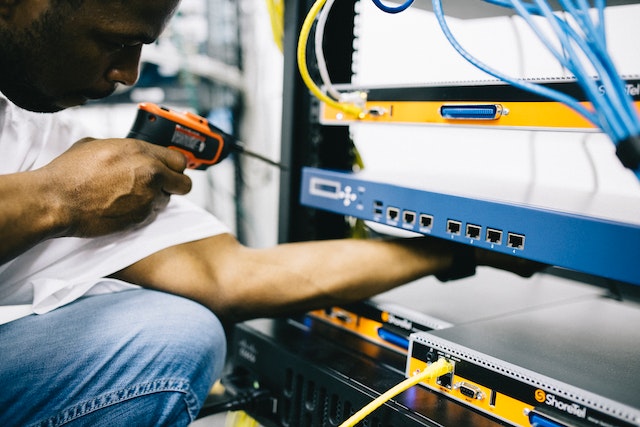 Regardless of buying new, used, or refurbished equipment or choosing to rent, one thing remains consistent, and that is maintenance. Regular maintenance protects the integrity of your equipment and the automation behind your machinery (and, by extension, your investment) so it continues to serve your operational needs reliably and efficiently for a long time.
Not only that, but this is also a precaution that guarantees that you avoid hefty repair costs down the line. Maintenance varies depending on your particular equipment. In general, it will include cleaning, replacement of lubricants and the like, checks for wear and tear, and even training of operators.
Reputable and certified maintenance companies usually offer several maintenance options. Remember to weigh the pros and cons of buying new or used or renting and structuring your business as an LLC to save money. When buying industrial equipment, there is no need to be intimidated by the price or the maintenance responsibility. By knowing your options, you can make an investment that truly fits your business budget and needs.
The Business Mens Edition Blog shares business innovation news and tips interlinked with fields including technology, finance, marketing, law, lifestyle, and entertainment. If you have something to share, then contact us.
Author Profile
Blogger and Educator by Passion | Contributor to many Business Blogs in the United Kingdom | Fascinated to Write Blogs in News & Education I have completed a journalism summer course at the London School of Journalism and manage various blogs.