Learn how to Design WordPress sites easily with these simple tutorials designed for WordPress beginner's.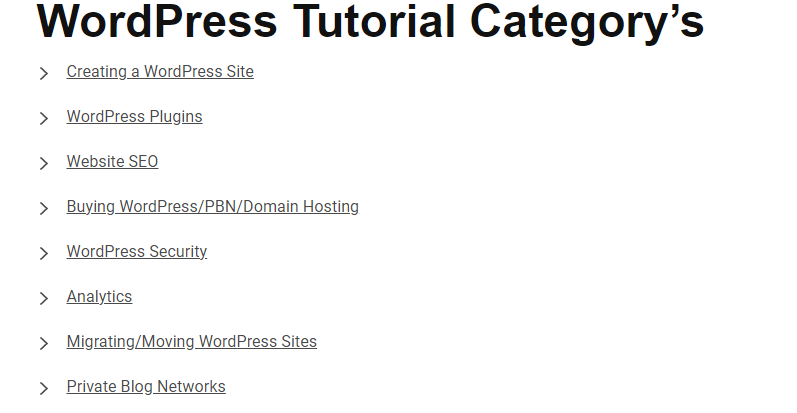 Starting at The Beginning
Before you get started with designing a WordPress site/blog its good to get a feeling of it all. How to purchase hosting, how to configure it, what type of site you want to create etc.
We understand that we were all there once, wanting to make an amazing looking site but with little knowledge of what to do and how it works. This is why WordPress is the number 1 website builder currently. It offer anyone a chance to create a site with zero knowledge of HTML code.
All our tutorials are filmed so that anyone can understand and follow along with their own site. Every method is tried and tested. Not only that is is shown from start to finish on the tutorial so you know that you will get the result you wanted.
Categories of WordPress Tutorials
At Jdog WordPress and Hosting Tutorials the categories have been split up so you can find all the videos related with each subject easily.
Creating a WordPress Site
From start to finish you can find all the videos to get you from no website to a blog, forum or business site. You can find it split up into single short videos or we have a longer version of the video which is about an hour long but will cover almost every aspect of designing your WordPress site.
WordPress Plugins
When you get started, plugins can seem confusing. This is why we have included some popular plugins you are likely to need in here. Its also good to watch just to see what plugins are and how you can install and use them. WordPress plugins can really enhance your website by adding different elements such as forms, e commerce shops, Facebook chats, live chats and so much more.
Website SEO
An important part of all blogs or sites is on page and off page SEO (Search Engine Optimization)
You should check out the simple tricks you can use to improve the SEO on your site. From simple plugins to more advanced SEO hacks getting uploaded soon.
Buying Hosting
Another tough question is where to get my hosting from. What sites give me good value and also how to then connect hosting from your domain to your site.
All this and anything else related can be found in this category. This is for WordPress Sites, PBN Blogs and also domain hosting.
WordPress Security
One of my favourite subjects, security is a key issue that many overlook until its too late and they wake up to a screen saying you've been hacked when you try and view your site. Not only have you potentially lost all your work if you didn't make a back up but you may have also made your own and other peoples data public.
For this reason we have a few different videos about security to make sure you have all based covered. Protecting your login page with bot detection, changing your URL login slug, stop brute forge attacks and scanning and preventing malware.
Analytics
More videos to come on this subject but one of the most important aspects of getting your website indexed is here. Connecting to the google console is extremely important and needs to be done to index all your pages well with good and allow them to provide them as search results.
Migrating/Moving Your WordPress Site
Potentially if your moving to different hosting your going to need to know how to migrate your entire site safely. We have tutorials showing how to move your entire site using only free plugins. Another good tutorial is how to move a WordPress Site to a PBN Blog hosting using private IP's.
Private Blog Networks
Want to learn all about PBN's? How to create a good network or how to use expired domains to grow your main site. All this and much more can be found in this category. Use Private Name Servers to grow you domains authority.
Conclusion
If your looking to get started with WordPress then we highly suggest you check it out, along with that we also have our Main YouTube channel with SeekaHost and also Jdogs YouTube channel with lots of Minecraft related tutorials.
Author Profile