We all know that the year 2020 was not pleasant for all of us. Many of us lost our jobs, and many people suffered from the financial crises. The covid pandemic made people find odd jobs; however, it also made people lose their wisdom. In situations like this, people begin searching for various sources that can help them remain sane and happy at the same time. As we all know, during the covid pandemic, people were restricted from any meetings. Whoever did that was charged with a hefty fine.
Since the pandemic, people lost the human touch because of social distancing; entertainment sources like movies and TV shows made them entertained throughout the day. This was when apps like Zoom, Google Meet, Skype,  Microsoft Teams became important. All thought these applications existed for a very long time, but people were not using them, and many people didn't know how to operate them. In the beginning, it created a bit of a problem, but soon people became familiar with it, and they started conducting virtual gatherings and meetings.
It was the same case with British illusionist virtual magic. During pandemic restrictions, magicians can not host on-stage live shows, so they move on to the virtual platform for entertaining people and making them happy in these dreadful times.
Do you remember, in the very beginning when the pandemic-induced quarantine was started, magicians Penn and Teller in their "Try this at your Home" show said that- "No one can make better use of time than a bunch of damn magicians." And this certainly sounds true. This was when many magicians and mentalists started conducting online virtual magic shows. In the beginning, these kinds of shows failed to get much attraction because people were dubious about sitting in front of strangers with their cameras on. Plus, when the magicians interacted with the audience, they didn't get much of a response.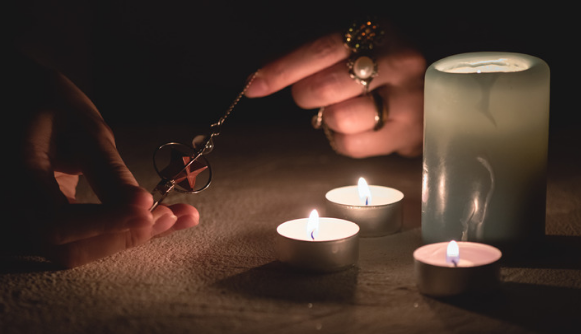 However, things started changing when the magicians began learning tricks that could be displayed and played virtually. And it was a surprise that magic shows resulted in a lot of audiences during the pandemic. This is how virtual magic shows are trending during covid-19. However, magicians have to face some difficult questions like- what type of magic should they do in front of computer screens to keep thousands of audiences entertained. Because to be frank, we all are bored of watching a bunny or a pigeon coming out of a hat. And this made many magicians struggle to engage the audience in a fun and interactive manner.
Soon, magicians came up with some trendy ideas to make a memorable virtual magic show. Various magicians came up with different tricks that blew the minds of guests. The tricks were like- reading people's minds that are attending the virtual show, guessing the movie or name from the mind of the volunteered person. These tricks became extraordinarily efficient and also helped the audiences in releasing their stress and problems.
In the end, it all points down to the fact that how virtual magic shows have changed the trend during covid-19. These magic shows helped people relieve their stress and anxiety and brought different people from different regions together to one place where they received entertainment and had fun.
Author Profile