Small businesses need to have an effective way to reach new customers and promote their products.
However, not every online user will immediately become amazed by your offer and make a purchase on the spot.
Sometimes users will just subscribe or leave you their contact information. Then, it's up to your to nurture those leads and develop a relationship with them until they are ready to buy.
Although, for that to happen, you need to have a surefire way of generating leads in the first place. To help you out, we will explain seven lead generation techniques for small businesses.
What is lead generation?
A lead can be any person who expresses interest in your company or the products you are selling. Simply put, lead generation is the process of attracting prospective customers to your business. It starts with getting their interest, which can be achieved through digital marketing or other means.
From there, it's up to you to increase their interest, which is called lead nurturing. You can separate leads into categories based on their value and progress through the sales funnel or target demographic.
Now that you know what lead generation is, let's see how you can approach it.
Top 7 lead generation techniques for small businesses
1. Claim your Google business profile
Most small businesses can improve their organic traffic by claiming their Google Business profile. This is a free service that can boost your visibility in Google searches. It's also probably the best way to get on the map pack, which can be incredibly important for small businesses that want to target a local audience.
Your Google Business profile can also be a great way to communicate with clients and for them to share their experiences with your company. Users will be able to post reviews and upload photos, and that kind of engagement is great for lead generation.
Caption: Traditional SEO techniques can be used to generate leads.
Alt-tag: Employee developing SEO techniques to generate new leads.
2. Use traditional SEO techniques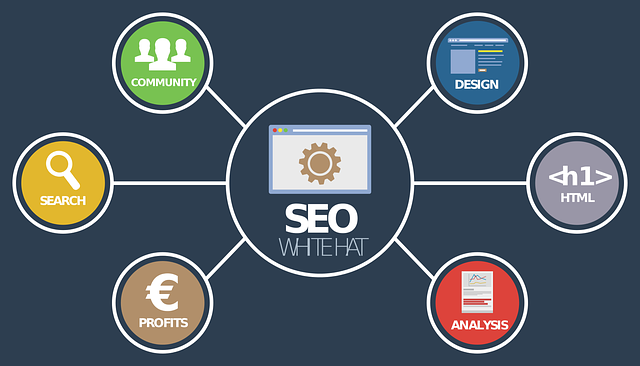 Search engine optimization is a set of techniques and web design guidelines intended to help you achieve a better rank in search results. Certain businesses have specific SEO demands. For example, moving companies need to find a way to inform users about the different services they offer.
So, as a small business, you will need every single advantage if you want to expand your presence in online spaces. Thankfully, some SEO techniques are universal, regardless of the business, you are in. However, it won't hurt to research and check out what your competition is doing.
3. Have a strong call to action
A Call to Action (CTA) button on your site is intended to inspire users into action. This can be the perfect nudge an indecisive website visitor needs to leave you their information. The CTA needs to be clear on which action you want users to perform, and it should also have a strong value proposition.
As a small business owner, you will need to balance what you are offering with what you are asking from your users. Therefore, you should simplify the online form for subscription and only request that users give you the minimum relevant information. It should also be evident what you are offering in return. Users will be more likely to subscribe if they know what they are getting.
Caption: Blogs are a great way to attract a large audience.
Alt-tag: Woman writing down blog ideas for her small business.
4. Build a blog
You have to realize that most users don't want to be advertised regardless of how awesome you think your products are. For this reason, your website needs to offer more than a simple showcase of your products and services. We recommend building a blog and filling it with quality articles.
Even if you are not tech-savvy, you can use WordPress to design a simple blog site. The articles you post there need to be well written, properly researched, and informative. This will drive users to your site, and you can even require a subscription to access some of your content. You can write about the common problems your users might be having and then work on your products as a way to solve these issues.
5. Have a referral program
Word of mouth and direct recommendations are excellent lead generation techniques for small businesses. People are generally willing to trust their friends, and most online users are actively looking for suggestions. You can use this to your advantage by developing a referral program. There are two main benefits of having referrals:
Reward your loyal customers for spreading positive word of mouth. Rewards programs build trust and brand loyalty.
Generate new leads. The leads coming from your referrals will already be interested in your company, so half the work is already done. From there, you can directly guide the referrals through your sales funnel.
Caption: Think of creative ways to reward your loyal users.
Alt-tag: Small business team brainstorming lead generation ideas.
6. Utilize social media
Having a strong online presence on several social media platforms is a great way to build awareness for your small business and generate leads. Unfortunately, getting the ball rolling and building up an initial base of followers can be tricky. A solution to this problem could be partnering up with influencers. In the last several years, we have seen an explosion of influencer marketing, and now there are nano and micro-influencers who cover niche topics. Small businesses should have no problem finding the right influencer who caters to the same target demographic. Use their reach to appeal to new audiences and generate more leads for your business.
7. Develop an email marketing strategy
Nowadays, email marketing is an often-underestimated lead generation strategy. However, email marketing is cost-effective with a great ROI. It's also highly flexible, and you can use emails as a supplement to any other marketing campaign you are running. However, you must personalize your emails and use them as a direct line of communication with your leads.
In conclusion
As you can see, small businesses have plenty of tricks at their disposal, which they can use to level the playing field and go toe to toe with their larger competitors. We have given you seven lead generation techniques for small businesses that you can apply immediately. Now it's up to you to build trust and nurture your leads until they are ready to make a purchase.
Author Profile
Blogger and Educator by Passion | Contributor to many Business Blogs in the United Kingdom | Fascinated to Write Blogs in News & Education I have completed a journalism summer course at the London School of Journalism and manage various blogs.